Welcome to First Baptist Church of Brookline!
Sunday

Sunday School 9:00 AM | Morning Worship 10:15 AM | Evening Worship 5:00 PM
Wednesday
Childrens Ministry(AWANA) / Student Ministry 6:30 PM | Prayer / Bible Study 7:00 PM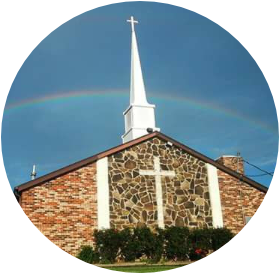 Our Overarching Aim is to Glorify God
We seek to do this by exalting our Savior, equipping the saints, and evangelizing the lost.
Here at Brookline, we desire to be a family of families, where you are part of a community in which you are known and loved. We hope you'll join us in our joyful pursuit of making much of Jesus, as we love the Lord with all of our heart, soul, mind, and strength, and love our neighbor as ourselves.
What Should You Expect?
Each Sunday from 9-10AM, the Brookline family gathers for Sunday School. Greeters at any entrance can direct you to a class of your choosing. At 10:15AM, we gather for worship in the Family Life Center. We begin with a welcome, followed by a few announcements. We then read Scripture together, pray together, give together, and sing a few songs together. Our music is a combination of older and modern hymns. After that, Pastor Matt comes to lead us in worship through the preaching and teaching of God's Word. Our pastor preaches in a verse by verse approach, often through books of the Bible. Overall, our weekly worship service lasts around 75 minutes.
There is a nursery available for infants to 3 years of age for the duration of the service. Additionally, after the song portion of our worship gathering and just before the teaching/preaching, children in first grade or younger are dismissed to participate in children's church if families so choose.